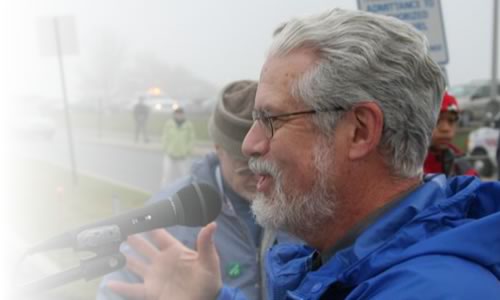 The Alan Dawley Center for the Study of Social Justice will award an annual prize for the best essay, film, work of art, or other creative project that addresses a social justice issue, from any disciplinary or interdisciplinary perspective, produced by a TCNJ undergraduate in the current academic year. The prize honors the life and work of TCNJ Professor of History Alan Dawley whose scholarship addressed historical and contemporary issues of social justice as a complex dialogue of many voices both in the American context and globally.
Social justice encompasses a wide range of topics and issues that address the notions of social equality, the fair distribution of social and economic benefits and burdens, the exercise of personal liberties and the protection of human rights. There are different philosophical and religious interpretations of social justice, and social justice issues can be looked at through a variety of different lenses, including class, race, gender, ethnicity, sexual orientation, and the intersection of these aspects of identity. Social justice issues can also be studied from a variety of disciplinary perspectives and can often be seen as related to issues of public policy, economics, social relations, and various environmental concerns.
Submissions for the 2021 Award
Submissions of essays or other creative works for the Dawley Prize will be due April 14, 2021.  A multi-disciplinary faculty committee will select three finalists and the chosen finalists will be asked to present their projects at the Celebration of Student Achievement.  Following these finalist presentations, the Dawley Prize committee will select the best project.  The 2021 awardee(s) will be announced at commencement, and the winner(s) of the Dawley Prize will receive a certificate, a cash prize of $1000, and recognition on a plaque displayed on campus.
For further information on the Dawley Prize and other activities of The Alan Dawley Center for the Study of Social Justice contact: Professor Christopher Fisher fisherc@tcnj.edu or x 2717.
Past Winners
2020: Marri Erica Pe Benito – "The Role of Social Support on the Relationship between  Discrimination and Grades on African American, Mexican American, and Native American Adolescents"
2020: Zachary Kozak – "Racism within the Construction of John Fitch Way"
2019: Alexandra Mallinas – Toxic Towns: A Case Study Analysis of Environmental Racism in Urban Communities
2018: Nicole Athan – "The Relationship between the United Nations, European Union, Italy, and "Mondo Donna": Working with Women who are Victims of Sexual Exploitation."
2017: Courtney Kalsfsky – "Authenticity and Witnessing in Postmemorial Holocaust Literature,"
2016: Tyler Holzer – "Consequences and Solutions for Trenton Structural Unemployment"
2015: Nick Lauda
2015: Shannon Kane – "Ain't No Harm to Keep Your Mind Stayed on Freedom: Black Resistance in Trenton 1962-1965"
2014: Steven Thompson –  " 'A Very Grim Affair from All Perspectives': The Dakota War and Mankato Executions"
2013: Meghan Mistretta – "Post-Memory and Maternal Abandonment in Second Generation Holocaust Narratives"
2012: Rebecca L. Stefaniak – "Applying Girls' Rules to a Girl's Fight: The Impact of Second-Wave Feminism on Rape Law Reform"
2011: Jillian Hernandez – "The Unjustness of Modern Wars: Just War Theory and the Lack of Just Cause"
2010: Natalie Serra – "Women in Nicaragua: Dentro y Fuera de Política"